Clint Gillen, President

Clint grew up in Keystone Heights and is heavily involved in his Church and community. He is married and has 5 children. He is the owner of Keystone Auto Parts / Carquest. He supports our local community, businesses, and employees local residents when it is possible. Besides his family, Church, and community, his passion is racing.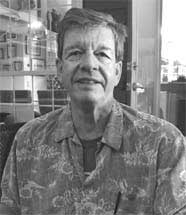 Chris Carson, Vice-President

Chris is retired from Clay Electric Coop and was in the Public Relations Dept at the time of his retirement. He also is a former business owner in Keystone Heights and was adjunct teacher at Santa Fe Community College. Chris holds a degree in Business & Finance.

352-494-9653 ccarson54.cc@gmail.com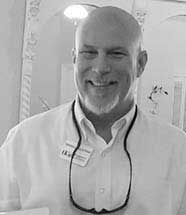 Harold Gilstrap, Media

Harold is the Owner/CEO of Gilstrap and Associates. Harold Gilstrap has worked with the largest and most established recognition award companies in North America. This experience in corporate culture and the constraint of not having the flexibility to provide the optimum business solutions for the client, encouraged the formation of Gilstrap & Associates. It was the desire for the flexibility to design and deliver the best solutions for the client that fueled Gilstrap & Associates inception. Gilstrap & Associates is an independent consulting firm which represents solution partners that deliver Quality, Value and Service.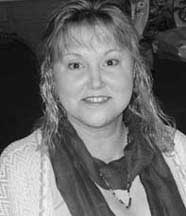 Barbara Franklin
Secretary & Treasurer

Barbara is the owner of Keystone Heights Insurance, an independent firm representing 30+ insurance carriers. She brings over 32 years of experience in all aspects of the industry, providing homeowner's, auto, commercial, health, life and dental insurance plans. In addition to her responsibilities as secretary of KLRBA, she coordinates several fundraising events annually for Keystone Heights and Melrose. Barbara holds a degree in new generation ministries from Liberty University. Barbara has one son (Buddy) who attended Keystone Heights School and is co_owner of Keystone Heights Insurance.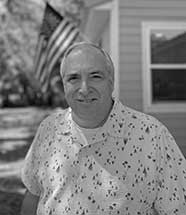 Todd Beals

In 1985 I joined the Navy just after graduating high school and was stationed at NAS Jax & NAS Cecil Field until 1995. I met my wife Debbie while stationed there and have been happily married for 34 years. After leaving the Military, I was hired at Learjet in Wichita, Kansas where I filled many different management roles, from a Production line supervisor, Flight Dept Supervisor, Senior Project Coordinator/Supervisor over the Mitsubishi group on the Challenger Program. When the economy started to take a hit and Learjet started layoffs, I took a voluntary layoff and started in Real Estate where I have been a Realtor ever since. We have 2 daughters, Meagan & Mallorie, both college graduates, both married, both are moms, making me a granddad to a little girl and little boy in 2021. We currently live in Keystone Heights from 2014 to Current. We purchased the building across from City Hall in Keystone Heights, where we run our Real Estate business, Florida Homes Realty & Mortgage Lake Area Group. We are working close with the City and Clay Tourism and have created the Keystone Welcome Center and Clay Tourism office within our building where we have hand out information for our local area and Clay County.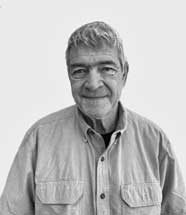 Bobby Brown

Bobby Brown grew up in the Hawthorne area. He retired after 45 years from Windstream as an Engineer. He is involved in our local community. He is on the Keystone City Council and the President of the Melrose Fire Department.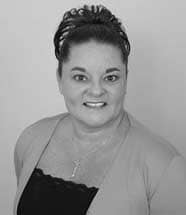 MeLissa Pellerito

MeLissa Bainum Pellerito has lived in Keystone Heights for forty years. She is an alumni of KHHS and has been a full time realtor for the past twenty years. MeLissa is not only a faithful and involved member of KLRBA, she is a member of Kiwanis, Vice President of Twisted Oaks Rescue and is involved with Community Partnership School for Keystone Heights.

352-494-1829 mpelleritorealtor@gmail.com